Recharge yourself in the cultural centre of Rotterdam 100% private bunk beds a High End Hostel a Private Hostel
Recharge yourself in our luxurious and comfortable hostel located in the cultural heart of Rotterdam.
We offer a variety of private rooms for groups and families. We also offer our guests high-end and 100% private bunk beds in our luxurious dorms while maintaining a budget friendly price.  All of our rooms also come with En-suite Bathrooms and Free WIFI.  
We are located on the witte de with street. This street is filled with bars, restaurants and art galleries. Witte de with street was also voted as the 6th coolest street in the world according to popular travel blog timeout.com.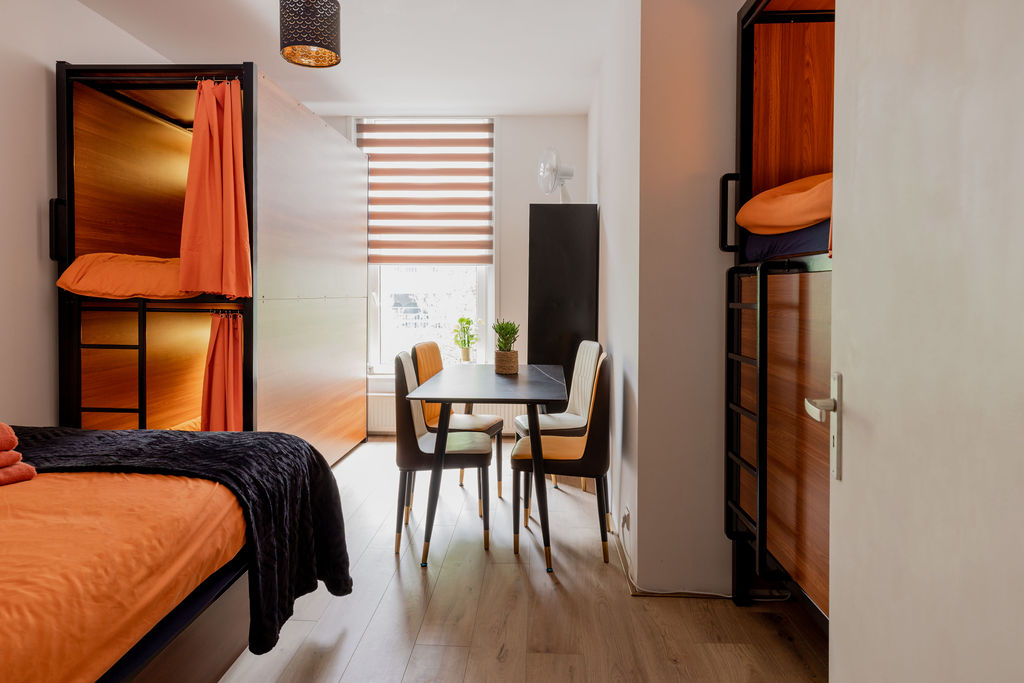 Our private rooms room are perfect if you are traveling with a group or your family.  We offer 4 and 6 person private rooms. Our beds are comfortable and perfect for getting a good night rest. These rooms also come with an en-suite bathroom and Free WIFI.
Our 4- and 6-person luxurious dorms are perfect for travelers that are looking for a low budget but very comfortable stay. These rooms are very spacious and come with an en-suite bathroom and Free WIFI. Our bunk beds are custom made for comfort and privacy.